University Training Resources
Training resources available to faculty and staff.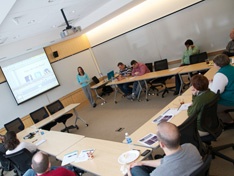 There are many opportunities for training available to faculty and staff at Smeal through Penn State.  Courses range in length from one or two hour sessions to full semester courses.  Some options are hands on, others are lecture based, and even others are available online.  Below you will find links to information about many of the resources available.  If you are interested in specific training and cannot find what you're looking for, please contact the RIIT Group at 865-0366 and someone will assist you.
Teaching and Learning with Technology Training Resources
LinkedIn Learning Online Software Training (Formerly Lynda.com)
Human Resource Development Center